New Name, New Website....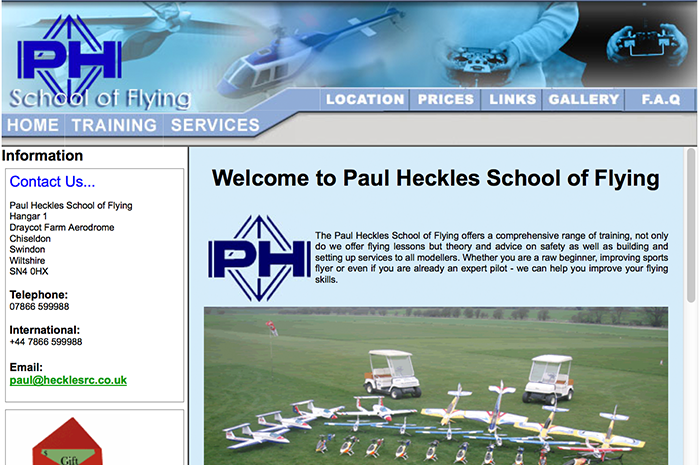 New Name, New Website.
Previously known as Paul Heckles School of Flying we have re-named ourselves as Paul Heckles Flight Centre. One of the reasons for the change of name was we realised that model training was only a small part of the services offered at the Flying School.
Along with the new name comes the launch of our brand new website, which clearly defines just what the Flight Centre is all about and I hope you will enjoy spending time exploring it.
My thanks go to Jan & Tony for many a long night into the early hours of the morning in helping bring the website to fruition.
I welcome any comments good, bad or indifferent.
I wish you all Happy Landings.
Paul Heckles
1st Aug 2013

Written by Paul Heckles