Model Setup & Test Flight
Model Setup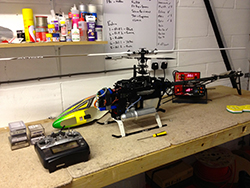 No matter what discipline you fly, it is most important to have the aircraft set up correctly, which starts with a good mechanical set-up, followed by an electronic set-up. The better the set up, the easier the model is to fly.
With today's ever increasing modern technologies and sophisticated electronics it is becoming more difficult to completely understand all aspects of computerised transmitters, solid state gyros, governors and other on board systems.
Here at the centre, we not only can achieve the best set up for your level of ability, but more importantly we will teach you step by step procedures in a personal and friendly environment which will allow the student a far better understanding to be able to achieve their own set-ups in future.

Test Flights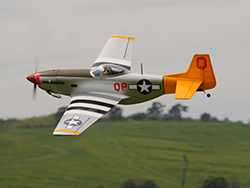 Let us take away the stress and worry of that first maiden flight. Whether you have a project that has taken months or years to complete, or simply cannot bring yourself to take to the sky's with your latest model, we are here to help.
You can rest assured that our instructors have experience on all types of models and that your pride and joy is in very safe hands.
After test flying, the centre is more than happy to give you a confidence boost and allow you to have your first flights using dual control until you feel happy to go solo.