WELCOME TO THE PAUL HECKLES FLIGHT CENTRE
Paul Heckles School of Flying became the PH Flight Centre in 2013 through a realisation that we offered more services than were previously advertised.
Set in the beautiful Wiltshire countryside the centre offers all types of training on both fixed and rotary wing aircraft.
As well as individually tailored training the centre explains theory, offers a professional build / repair service and technical model setup. However it is by far Paul's three and a half decades of experience and un-parallelled knowledge in all types of models, aspects of flight and technical components used, along with his team that allows the flight centre to offer such a wide variety of services.
We have successfully taught hundreds of students to achieve their goals, enabled some of the most wondrous air vehicles to take flight and also contributed to many UAV projects run by large companies and universities.
We also offer a range of corporate events including the ultimate  aerial shotgun target (known as the "Gnat") and laser helicopter shoots which are both operated throughout the UK.
Our whole facility including Paul or another instructor can be hired.  This has proven particularly popular with companies looking for a test site for UAV and other specialist projects.
So whether you're looking for a training program for your first steps into flying radio controlled model aircraft or you need our help with a complex aerial project of grand scale the Paul Heckles Flight Centre is for you.  So get in touch and find out why our customers rate us the best in the UK!

We now have a team of highly professional and fully qualified UAV test pilots available.  We are working with some of industries leading pioneers in autonomous flight.  Please visit UAV Test Pilots for more information.....
Important announcement that HAS effected the flight centre and how we operated.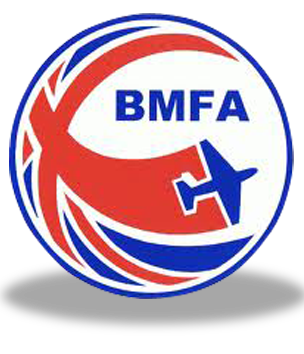 At the beginning of November 2013 the BMFA delivered a blow to training schools throughout the UK when "a vote was passed that effectively prohibits achievement scheme tests being conducted by examiners working in commercial model flight training schools.  It prevents them testing their own pupils and or those of other instructors working at the same school."
 
We are exteremly disappointed after supporting and actively promoting the BMFA for 13 years, however the decision has been made. Read the full article here and pass any relevant comments to the BMFA directly.
 
My Sincere apologies for any inconvenience caused.
Paul Heckles
---
---
Testimonials
"In any training, regardless of what the subject is, the method of delivery is crucial. So whether you are trying to understand a switch function on a transmitter or a technical point of a flight manoeuvre Paul can communicate with you at your pace and level. The instruction is concise and thorough and leaves you in no doubt what you need to do to achieve the aim. Encouragement is also handed out in bagfuls and everything is very relaxed which is just how I like to learn. I spent a whole day helicopter training and a week later a whole day at one of the jet experience days, both were well worth the time and money invested and I learnt a tremendous amount. In my experience, books, forums and manuals only get you so far. Physical training gets you to the next level quicker and with no risk to your model – I have no reservations in recommending Paul as he is outstanding."
Nick Welch
Clients